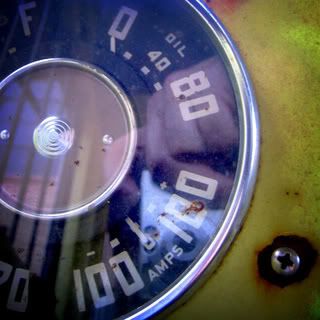 I didn't realize until when I was going to right about a new golf club purchase when I noticed that this will be my 100th post..HOO-RAY!! *pop! goes the champagne* Anyway I really didn't think I'd make it this far and figured my g-blog would lose my attention and wither away..but on the contrary I'm enjoying doing this more than ever.

Ok, back to work, I decided to replace my hybrids with the Titleist 503H utility (hybrid) irons. I'm only going to test out one at the moment (22 deg.) and see how it fits into my game. I went with the same shaft as my current irons, Dynamic Gold S300, which should keep the feel consistent.

Right now I'm driver-less since I planned on receiving a TaylorMade R7 460, in lieu of my 905T that I sold, but unfortunately Jiangbo Han put an end to that and should be enjoying a nice, hot heaping bowl of won ton soup, at my expense, somewhere in mainland China.

I'm still going to play this weekend and maybe just using my current hybrids off the tee. I figure I hit my 17 deg. hybrid about 220 off the tee, so I should be able to move around the course fine. Who knows..this may do wonders for my game too.
Also to commemorate my blogosphere acheivement I have decided to come out of my nomadic cave and register for my own MySpace account. I'm still trying to figure out how it works. It just seems like you accumilate MySpace friends to the "N"th degree and then..but as a true nomad I can always have friends.