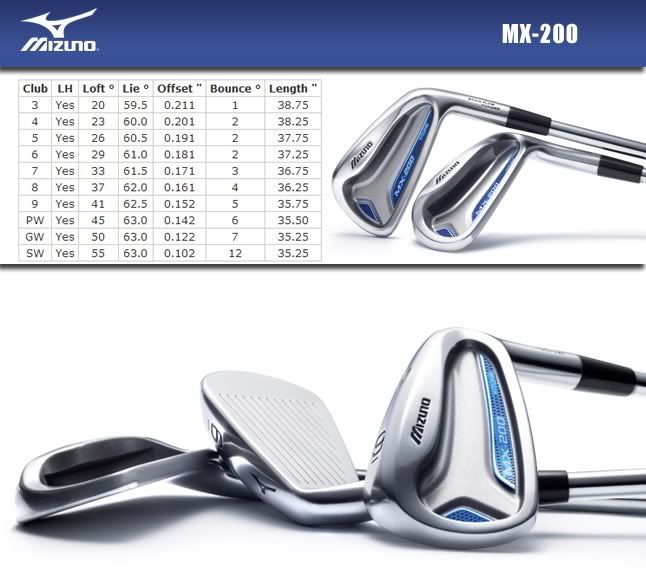 I've had a few weeks to play with the MX 200 and I have to say they feel identical to the MX 25, perhaps a tad firmer on feel..but very close..you're not going to be missing or noticing much. The heads are EXACTLY the same size and shape (less the newer graphics). These irons are so much fun to hit and the feel is exceptional when you make contact.
I always hear other golfers saying "Oh, Mizuno..those are hard to hit.." No, they aren't..period. Ok, if you are just starting out..yes, these OR any cavity backed club will be "hard' to hit...or any club for that matter. The MX 200 are such a joy to hit for the intermediate golfer. I say if you are in the 20's or less (index) you will TRULY appreciate the MX 200.
The headsize is not too small nor a shovel like the Callaways..it's perfect and inspires confidence everytime you look down. Seriously, you feel like "How can I miss with these?" It's the perfect size head for the intermediate golfer (see above).
If you are looking to replace your MX 25's (or previous MX's) check the MX-200 out FOR SURE! With the MX-300 being out, you will surely find some good deals on used MX 200's (like me..off of Craigslist). Anyway..keep'em straight!