Can anyone tell me who
Tom Slighter
is?..anyone..anyone..Bueller..Bueller..? ok that was bad. Anyway I know many of you, if not everyone, know who Scotty Cameron is but I assume that not too many people know who Tom Slighter is. Tom is the owner/designer of his line of putters at
Slighter Golf Custom Putters
, based in Snohomish, WA.
They are absolutely exquisite putters that are individually handcrafted and
customized to your liking
. You can tweak it out anyway you want and there are
numerous styles
he offers. Although they may look a Scotty Cameron, but even his design is actually from the PING Anser style, you won't be able to get Scotty to tweak it like Tom will do for a fraction of the cost with craftsmanship involved.
Although Scotty Cameron is based here in the U.S., but unless you have deep pockets and are fortunate to get one of his handmade creations, his putters are made overseas. All Slighter putters are personally created here in the U.S. by a master like Tom Slighter. I would highly suggest if you are looking to step up and purchase a high quality putter get one by Tom
ASAP
while you can!
I found out about Slighter putters from one of the golf forums I belong to and he also does
putter refinishing
.
I had a chance to deal with Tom, personally, and he is a great guy. He has great customer service and gets personally involved in your order, which you won't see Scotty Cameron doing unless you're on the tour. I will be sending in one of my putters (Yes! Tracy) to get it
"Slighterized!"
with the 3X Black Oxide Finish.
Examples of his work done: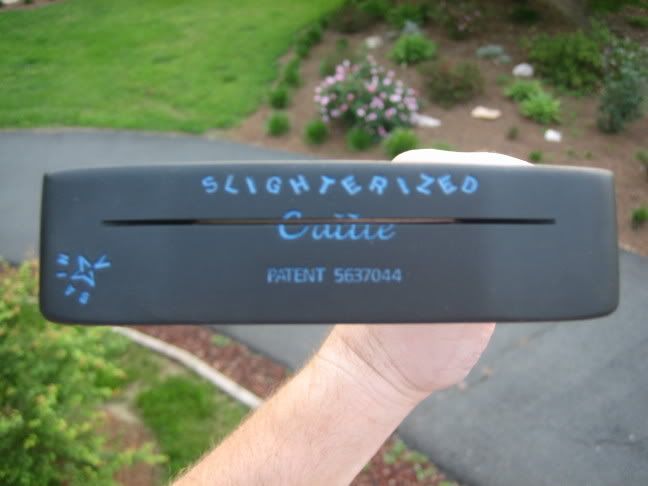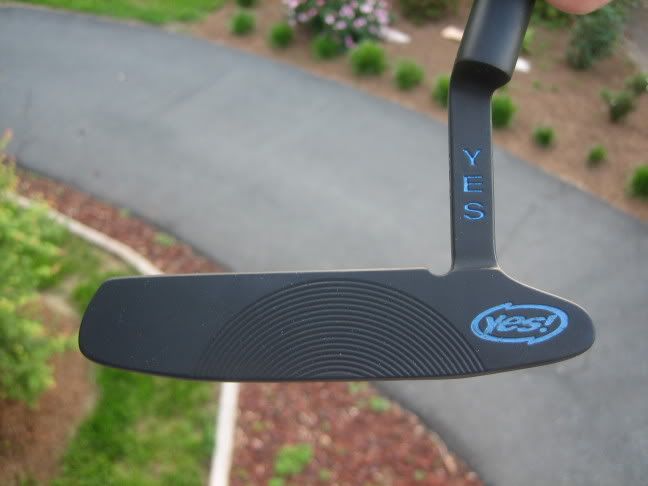 Here is another one that got "Slighterized!"


You may have noticed that the bottom of these Yes! putters have the "beach" sound slot which was also done at his shop. I'm not sure how much this affects the weighting of the putter, if any, but Tom can also add additional weights if desired also..neato!